Hi Auburn! I am Brittney Emerson. I am from Mullen, Nebraska and am currently a Junior at the University of Nebraska-Lincoln where I study Agriculture Education-Leadership and minor in Horticulture. I have a passion for supporting rural communities and am excited to be here this summer! I grew up on a cow-calf operation in the Sandhills of Nebraska, so this is my first summer in farm country! We also own and operate a ranch equipment business. We run about 300 head of cattle and still enjoy the "cowboy" way of life. Some of my favorite things include working on the ranch, country music and Disney movies. I am excited to spend my summer doing something new and serving the city of Auburn in any way possible.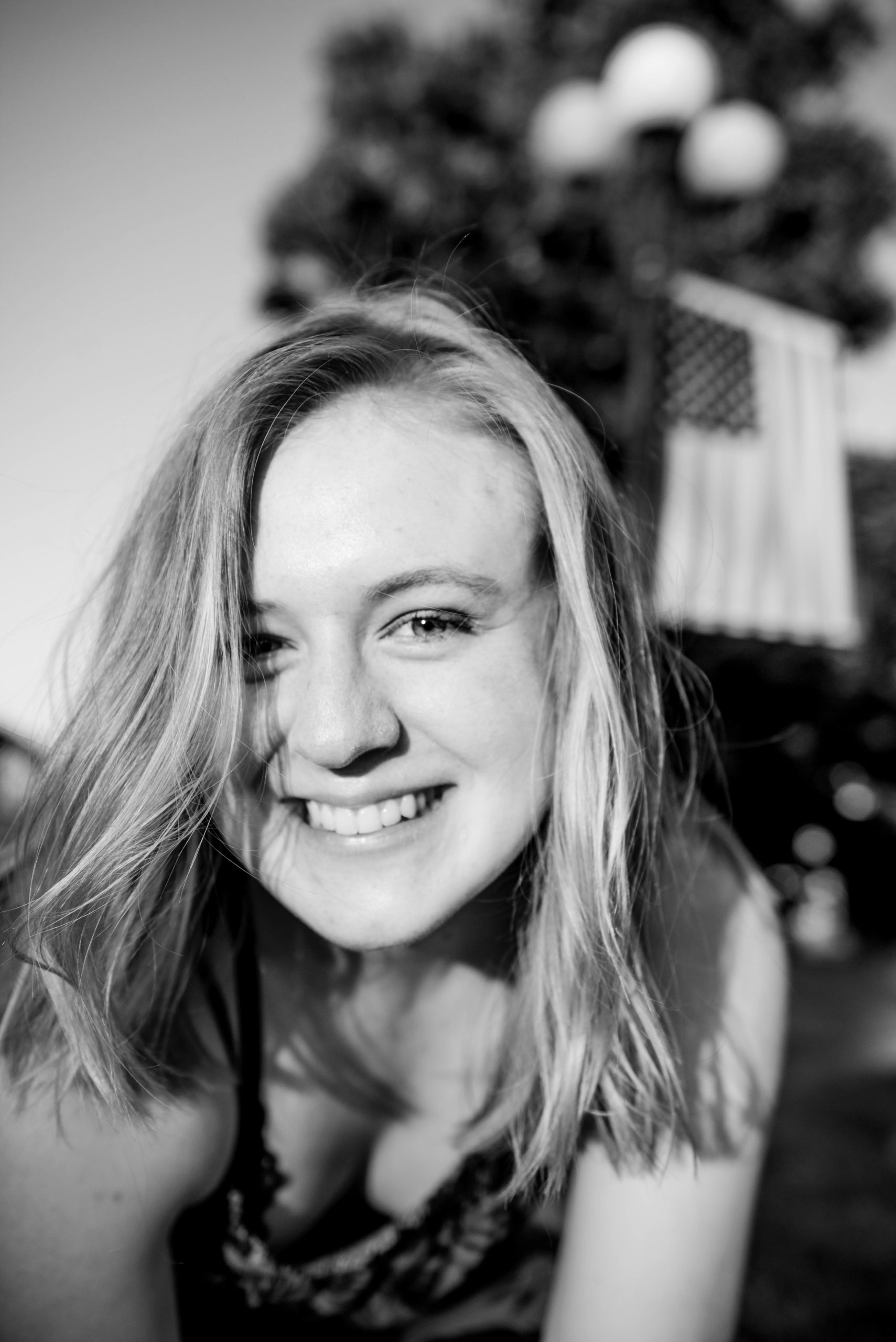 Hello Auburn! My name is Emma Hoffschneider and this summer I will be working as a Rural Futures Institute Fellow with the Auburn Development Council. I am grateful for the opportunity to work with ADC and the community of Auburn through the RFI Fellows Program. I am excited to learn more about the Community of Auburn and explore all that it has to offer over the next few months. I am from Burwell, Nebraska and will be going into my Sophomore year of college at the University of Nebraska-Lincoln. I am majoring in Agricultural and Environmental Sciences Communications and Agricultural Economics. A few things you should know about me is that I love the outdoors, have a strong addiction to coffee, a committed relationship to ice cream, and am crazy competitive when it comes to any type of athletic event. I can't wait to meet more people in the community and look forward to visiting the local businesses soon. Feel free to stop and say hi if you see me out and about, I would love to meet you and visit about your life in Auburn.
Our RFI Fellowship
This summer we are summer fellows through the Rural Futures Institute at the University of Nebraska-Lincoln. Your Auburn Development Council decided to take a chance on us and allowed us to intern for them through the RFI Fellows Program.
We have been working with Kim Beger, Leslie Clark, Jamie Aue and Julia Oestman. We have been here for about three weeks now and are loving it! During the first two weeks we had to quarantine before we could immerse ourselves into the community. During that time we stayed busy researching LB840. LB840 is a funding opportunity for economic development within Nebraska communities, and can be used for loans and grants for local businesses as well as a town's aesthetic, such as greenery, upkeep and repair of store fronts. After our initial research, we then contacted the 72 communities across Nebraska who have LB840 in place to see how it has benefited their communities.
We have found that it has brought only positives to those communities that have decided to implement it. We hope that the research and resources we gained will prove to be useful as the ADC moves forward. Starting this week our quarantine has been lifted! We can't wait to do some exploring of the town and have found the city and the few people we have met in Auburn to be everything we hoped for and more.
The beauty of Auburn gives off a hometown feel, welcoming us with open arms. With many green spaces, parks, recreational areas, lakes and rivers in and around Auburn, it is easy to appreciate the many things that you have to offer and we are blessed that you have shared them with us! We look forward to a fun-filled summer, and can't wait to meet you all!