AAE's Mission is one dedicated to enriching lives and to "Advance, Advocate and Enjoy the Arts" in Auburn and our surrounding communities.
Leslie Clark – Auburn Arts & Events Director
402-414-7850
Summer Sounds Concert Series
A free family-friendly outdoor experience throughout the summer brings a fabulous lineup of top-notch bands for community enjoyment and entertainment. Concerts take place in the beautiful, national historic Legion Memorial Park.
Auburn's second annual Plein Air Paint Out event is to foster and support Auburn as an "arts community" by providing art demonstrations and plein air painting events which attract artists and visitors from the community and region.
What is plein air? The French term plein air means out of doors and refers to the practice of painting outdoors, on location, in an effort to capture the light of the subject." This technique of painting outdoors helped impressionists better depict the beautiful effects of light and emphasizes the vibrancy of colors.
Auburn Strokes Paint Out 2021
Tuesday, September 28 – Saturday October 2, 2021
Plein Air Demonstration with Debra Joy Groesser: Tuesday, September 28
Patron Preview Party: Friday, October 1
Public Sale: Saturday, October 2
For artist registration packet or questions, please email Leslie at auburnartsandevents@gmail.com
Our 2021 Judge of Awards – Debra Joy Groesser
We're thrilled to welcome back nationally acclaimed and award winning artist Debra Joy Groesser as this year's judge.
Nebraska artist, Debra Joy, is best known for her impressionistic landscape paintings, particularly her plein air work. "Painting is such a spiritual experience for me. Nothing inspires me more than being out on location, capturing the subtle nuances of color, light and atmosphere that can only be achieved by painting from nature." Debra is CEO/President of the American Impressionist Society (AIS), a Master Signature Member of Plein Air Artists Colorado, Signature Member of AIS, Laguna Plein Air Painters Association and American Plains Artists, and an elected member of Rocky Mountain plein air Painters and the Salmagundi Club. Debra owns her own gallery in her hometown of Ralston, Nebraska, where she is also the "First Lady" (her husband Don serves as Mayor for the city – 24 years and counting!).
For more information about Debra, her work, and galleries who represent her, please visit her website, www.debrajoygroesser.com.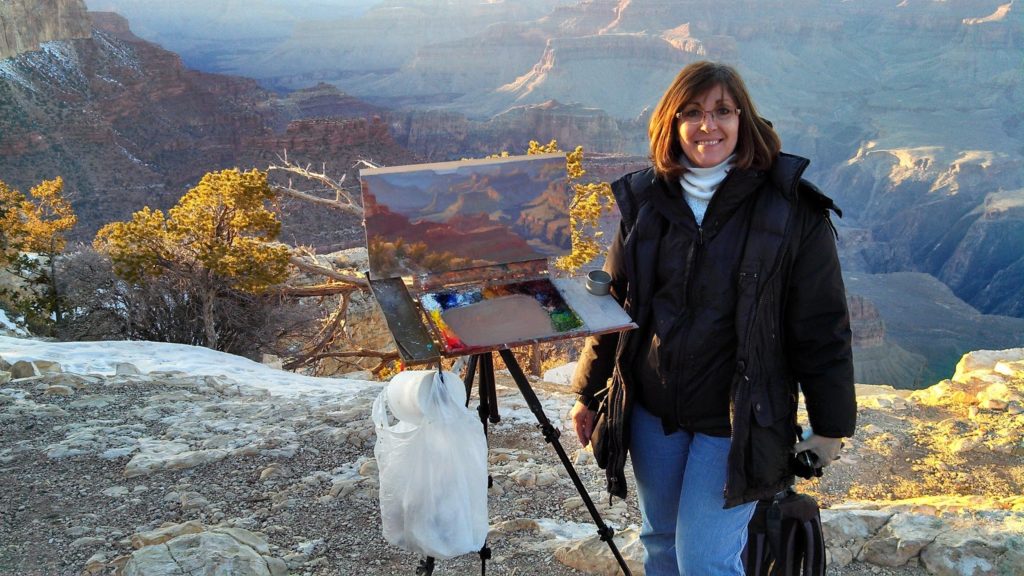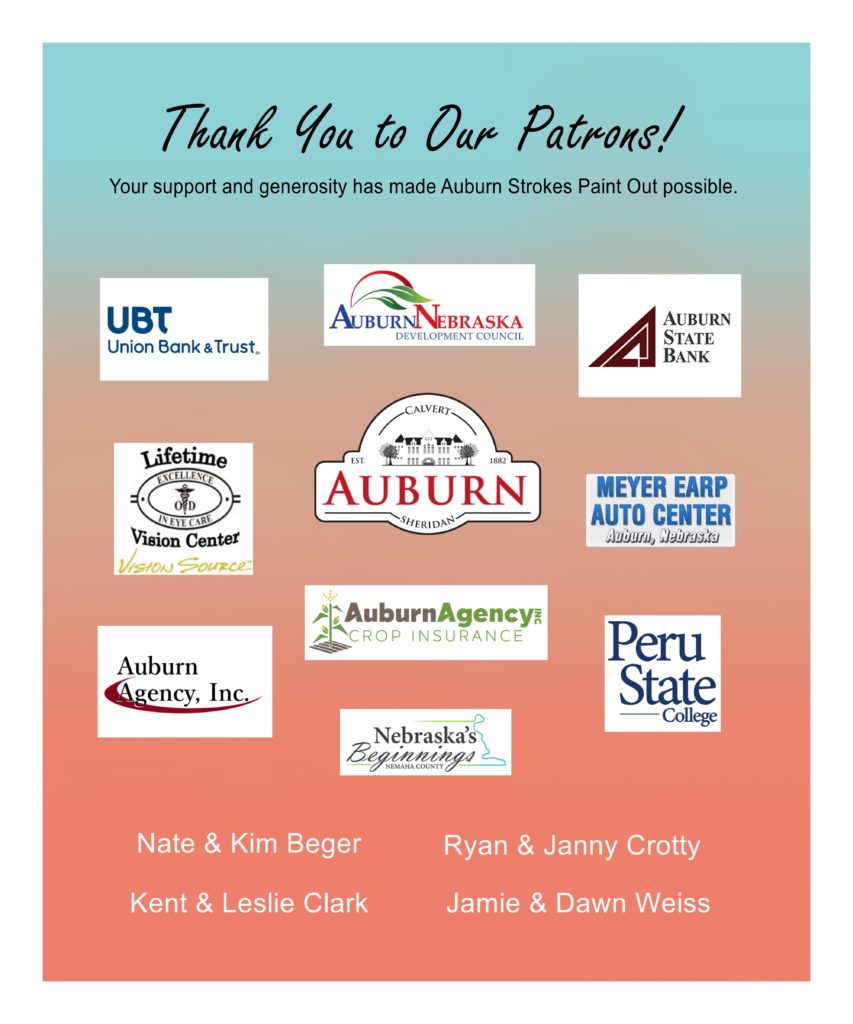 Honeybees in the Heartland
Honeybees in the Heartland is a county-wide public art project featuring 26 unique and exquisitely painted honeybee sculptures. The bees were painted by a variety of artists — many of which are local residents or have close ties to the community. The result was a hive of stylish and whimsical honeybees which bring much joy and beauty to Nemaha County as they buzz across the landscape.
The honeybee sculpture is a sweet nod to our ag community as well as a reminder to us that unity and working together is imperative for the good of our community, just like the honeybees work together for the good of the hive.
An interesting bit of history — back in 1974 an Auburn Calvert Elementary teacher, Mrs. Louise Howe, and her third-grade class launched a campaign to make the honeybee Nebraska's state insect. The success of that campaign came in 1975 when the Nebraska Unicameral adopted the honeybee as the state insect.
We invite you to visit our hive and see why we say "Nemaha County is the place to bee." Find us on Facebook for more details and photos at https://www.facebook.com/AuburnNE.ArtsandEvents